Monitus Tools product update: single-use coupons for Yahoo! Stores
Monitus Tools
Web Analytics
Yahoo! Store
You can now use single-use coupons in our cart recovery service and our web personalization platform PersonaQuest. As the name suggests, single-use coupons can only be used once. One issue with generic coupons is that they could be disseminated far more widely than intended. This can not only result in lower margins, but it's also hard to tell how effective coupons are if you don't know how many people have been exposed to them. Plus of course you may be giving coupons to visitors who do not "need" them – those folks who would have placed an order without the coupon.
What I am most excited about single-use coupons is in website testing.  Particularly with dynamic onsite targeting you can display the coupon to only a specific segment of visitors. Use your web analytics to find out when visitors abandon – look at landing pages and keywords with high bounce rates, visits to transaction or page depth – and target those.
It's of course still about the offer, right? You can test the **type **of coupon – $ off, % off, free shipping – and see what works best. You might find that the type of coupon varies across segments! Well, you can now test this and have all the necessary data directly in web analytics to draw conclusions from, including actual coupon usage.
So how does this all work?
You start by creating a series of single-use coupons in the coupon manager of your Yahoo! Store.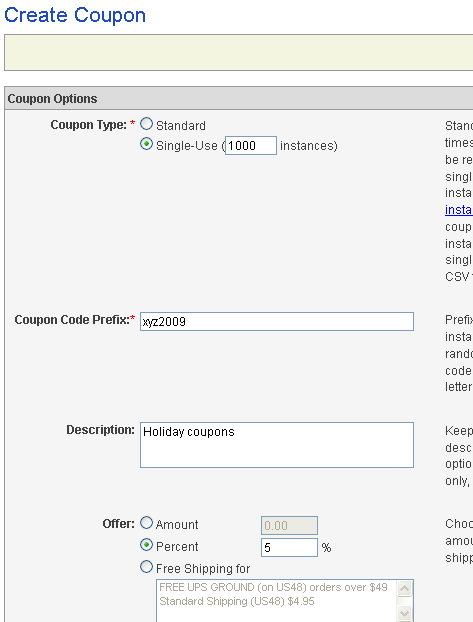 Then you download the coupon series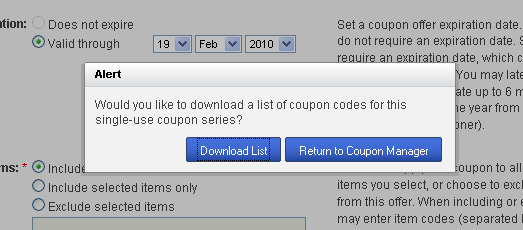 and upload in your Monitus Tools account: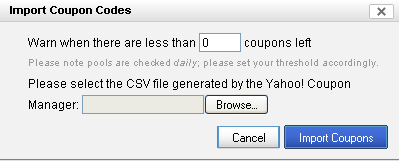 You will get a nice table of imported coupons:

As coupons are distributed to visitors you can see the numbers decreasing. You can set up an alert if the number of coupons is getting below a certain threshold and you can add more coupons.
Now for the fun stuff!
All you then have to do is specify the coupon code pool when you set up a new PersonaQuest rule and add the tag on the desired page and location: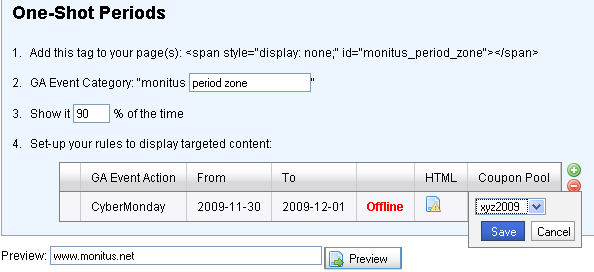 and PersonaQuest will start distributing those single-use coupons to each visitor in the desired segment (in this case to visitors to the site on a particular date).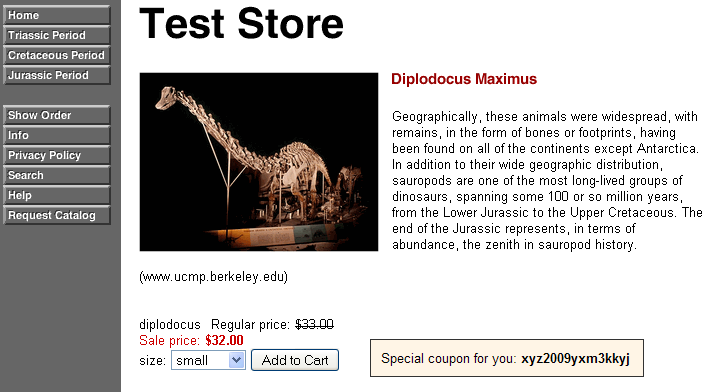 ---