Are 3rd party apps affecting your Google Analytics data?
Google Analytics
Shopify
One of the features of our Analytics Buddy app for Shopify is an automated audit of your Google Analytics implementation. We look for potential issues in the settings and traffic data. Many issues can be fixed quickly, such as setting the right referral exclusions, but others are much harder to spot. Here is a recent case.
We all know that Bounce Rate = Bounces/Entrances, right? Hit the back button right away on the landing page and you get a bounce, but if you visit other pages on your site it's not a bounce. It makes sense then that bounce rate can't be higher than 100%: for a bounce to occur you have to have an entrance first. Or so I thought...
What to make of this report then? #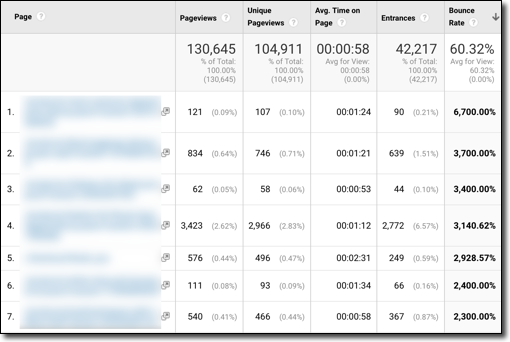 How can you possibly have a bounce rate as high as 6,700% as in this particular case?
Well, it turns out that apps that you install in Shopify store may be to blame because they send data to a different Google Analytics profile.
While I suspect no malicious intent by these app developers I find their approach lazy at best, but I am most bothered about the privacy implications.
When you install any app you should therefore ask the app developer:
Are you sending data automatically to your own Google Analytics profile?
Does your app actually need all my website traffic data (because that's what you are doing) for it to function or are you just using Google Analytics as a convenient data store?
If your app needs my website data, why not seek explicit approval by requesting access to my data via the Google Analytics API?
If I uninstall your app, what happens to the data you collected? Will you delete the Google Analytics profile you send my data to?
How do you ensure that when you send data to your profile it won't affect data in my profile?
Time to add another audit check to Analytics Buddy! In the meantime, you can check if your Shopify store is affected by taking a look at the standard All Pages report and sort by Bounce Rate.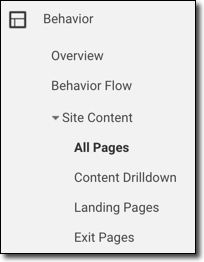 ---